History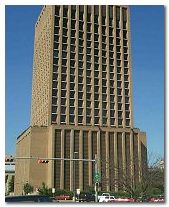 Mr. Grote has been involved in the real estate valuation, appraisal and consultation segment of the real estate market since 1977. In May 1990, Tracy Grote & Company was established to provide professional services to financial institutions, law firms, estate planners, CPAs, developers and individuals. The company provides real estate valuations, appraisals, consultation services, general feasibility studies, buy-sell due diligence as well as retrospective valuations.
Typical service applications include mortgage lending, estate planning, buy-sell options, divorce proceedings and feasibility overview. Property types include retail centers, office buildings, multi-family complexes and special use properties. Special use properties include quarries, mixed-use developments, golf course, industrial facilities, commercial and residential condominium units, and undivided ownership interests.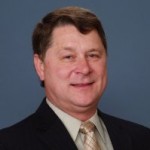 Appraiser Qualifications

W. Tracy Grote, MAI, is a real estate appraiser-consultant. He received the MAI designation in 1985. In 2007, he received the CCIM (Certified Commercial Investment Member). He has been actively engaged in the real estate profession since 1977 with primary emphasis in the appraisal of various types of properties to include residential, multifamily, commercial, industrial, and special purpose properties.
Formal Education
Bachelor of Science Degree from Tarleton State University
Master of Agriculture Degree from Texas A & M University
Real Estate Appraisal Courses and Seminars
Society of Real Estate Appraisers Course 101
Society of Real Estate Appraisers R-2, Case Study of a Single Family Residence
Society of Real Estate Appraisers Narrative Report Seminar
Principles of Rural Appraising Course sponsored by the American Society of Farm Managers and Rural Appraisers
Standards of Professional Practice Course sponsored by the American Institute of Real Estate Appraisers and have attended the update courses/seminars
American Institute of Real Estate Appraisers Capitalization Theory and Techniques Course 1B-1, 2, and 3
American Institute of Real Estate Appraisers Case Studies in Real Estate Valuation
American Institute of Real Estate Appraisers Analysis and Report Writing Course
Financial Analysis for Commercial Investment Real Estate
Market Analysis for Commercial Investment Real Estate
User Decision Analysis for Commercial Investment Real Estate
Investment Analysis for Commercial Investment Real Estate
Other seminars include:
Urban Investment Properties
Direct Capitalization and Cash
Equivalency
R41c Seminar
Litigation Valuation
Hotel & Motel Valuation
Understanding Limited Reports
Subdivision Analysis
Evaluation of Commercial Construction
Rates, Ratios and Reasonableness
Tax Considerations in Real Estate Transactions
Ranch Valuation
Standards of Professional Practice
Professional Affiliations
Member, MAI of the Appraisal Institute since 1985
Currently holds a Texas Real Estate Broker License
CCIM (Certified Commercial Investment Member) of the CCIM Institute since 2007
Past Activities:
Board of Directors of the Society of Texas A&M Real Estate Professionals (fka the Association of Texas Real Estate Economists)
Committee member for the Education Committee of the San Angelo Board of Realtors
Instructor of basic appraisal theory and practice for the Adult Continuing Education Department of Angelo State University
Nominations Committee of the Texas Plains Chapter No. 58 of the American Institute of Real Estate Appraisers
Admissions Committee of the South Texas Chapter No.29 of the American Institute of Real Estate Appraisers
Member of the National Admissions Committee of the American Institute of Real Estate Appraisers for 1987
Treasurer (1990) for the South Texas Chapter No. 29 of the American Institute of Real Estate Appraisers
Treasurer (1991) for the Austin Chapter of the Appraisal Institute
Secretary (1992) for the Austin Chapter of the Appraisal Institute
Vice President (1993-1994) for the Austin Chapter of the Appraisal Institute
President (1995) of the Austin Chapter of the Appraisal Institute
Elected as Region VIII past chapter president to the National Chapter Services Committee (1996)
National examiner to the Appraisal Institute National Board of Examiners – Experience
Subcommittee member to the Appraisal Institute General Appraisal Board
Member of the regional Review Administration and Standards of Professional Practice panels of the Appraisal Institute